A study of the intangible nature of connection, this piece is being carved in a portoro marble that will polish a dark pewter with veins of crystal golds, coppers, and whites. Approximately 32" high sans base.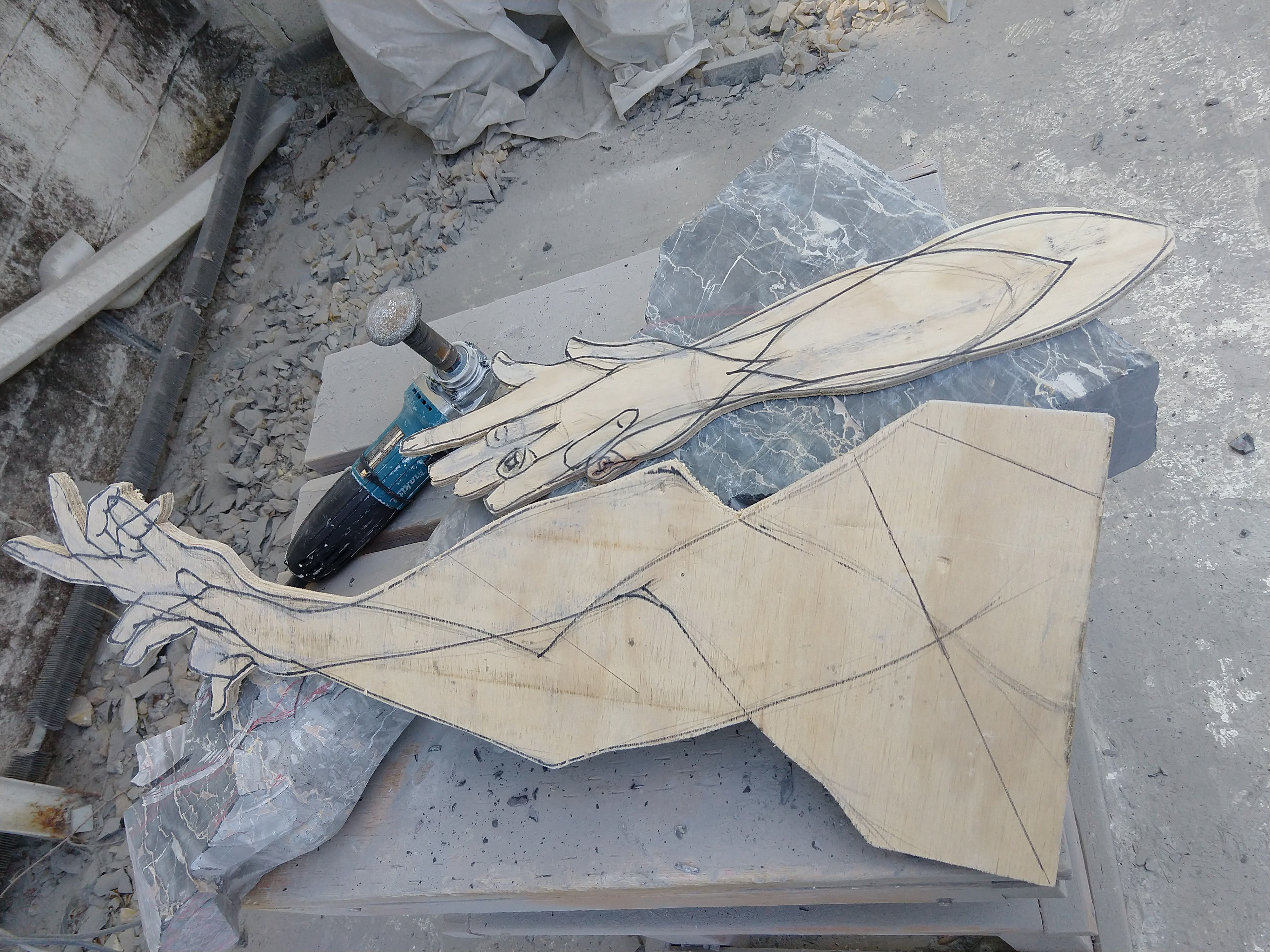 In my home studio, I'm working on a series of rose spirals meets drone footage of hedge mazes meets hammered metal. Playing with an old pattern and a new technique and new paints to kill time while I'm stuck inside over another pandemic winter.
The one pictured here was gifted into a Private Collection.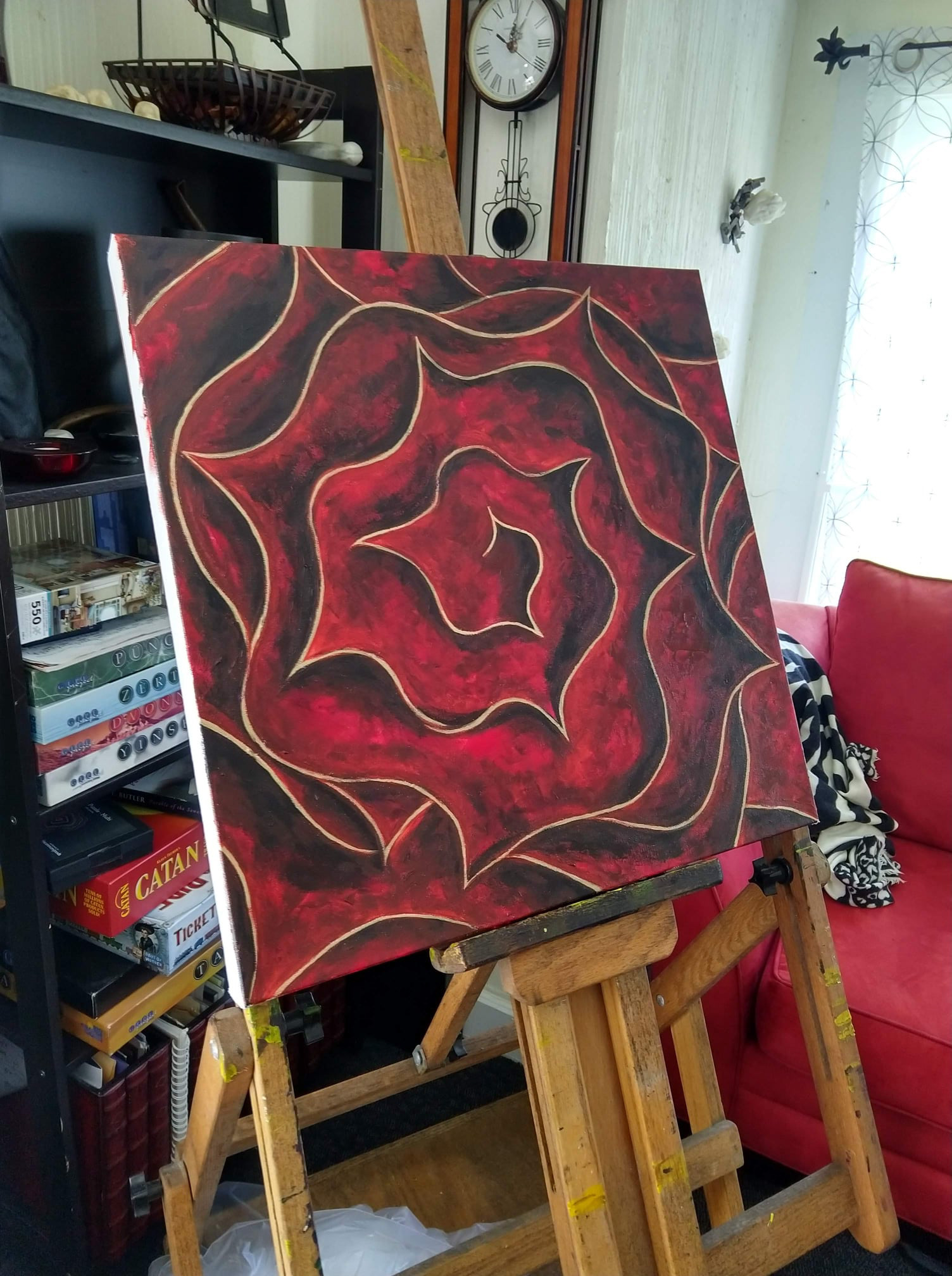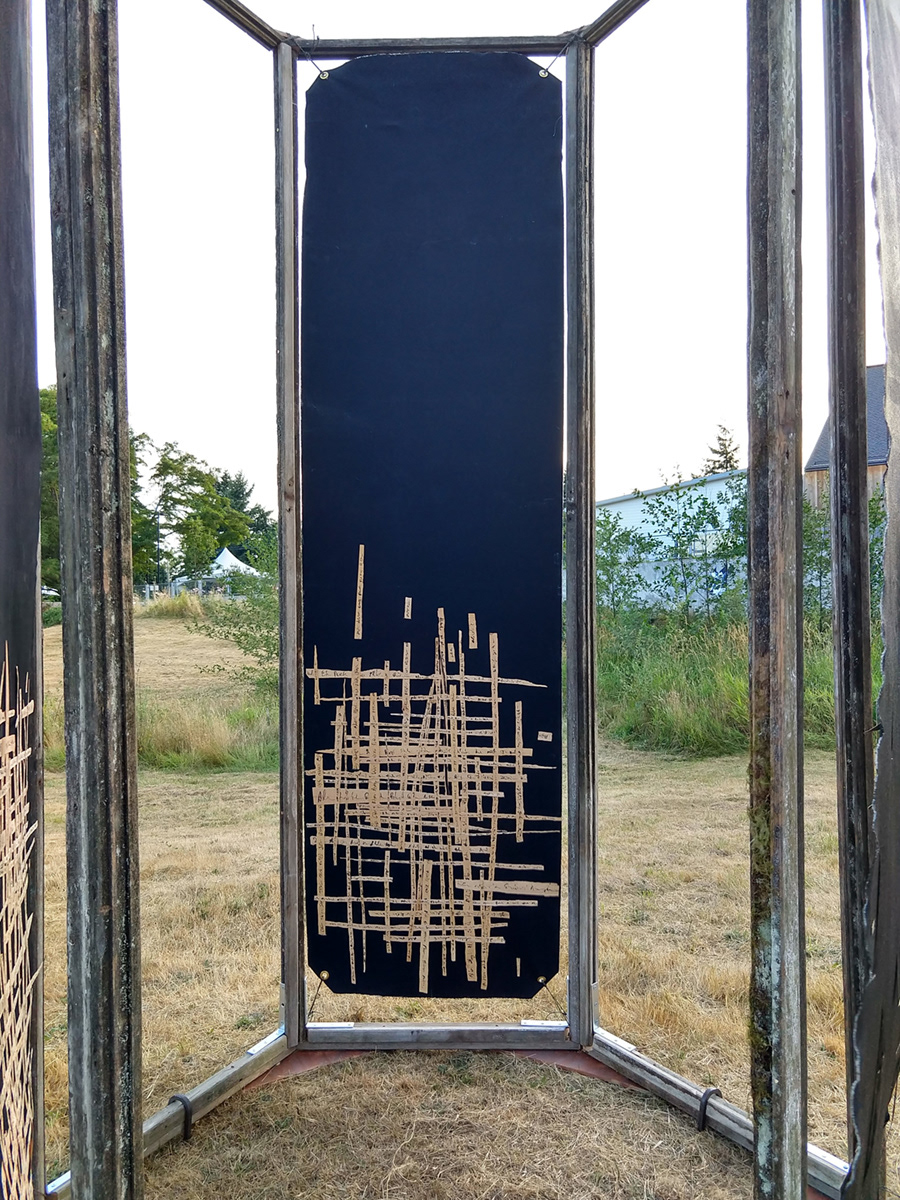 salvaged fir, canvas, maple, ink, simulacra.
10' x 6' x 6' 
Created for Over/Growth, a curated site specific installation exhibit at Vashon Center for the Arts that invited artists to re-engage with nature and create exhibits inspired by environmental art.
On Display August 6th-28th, 2021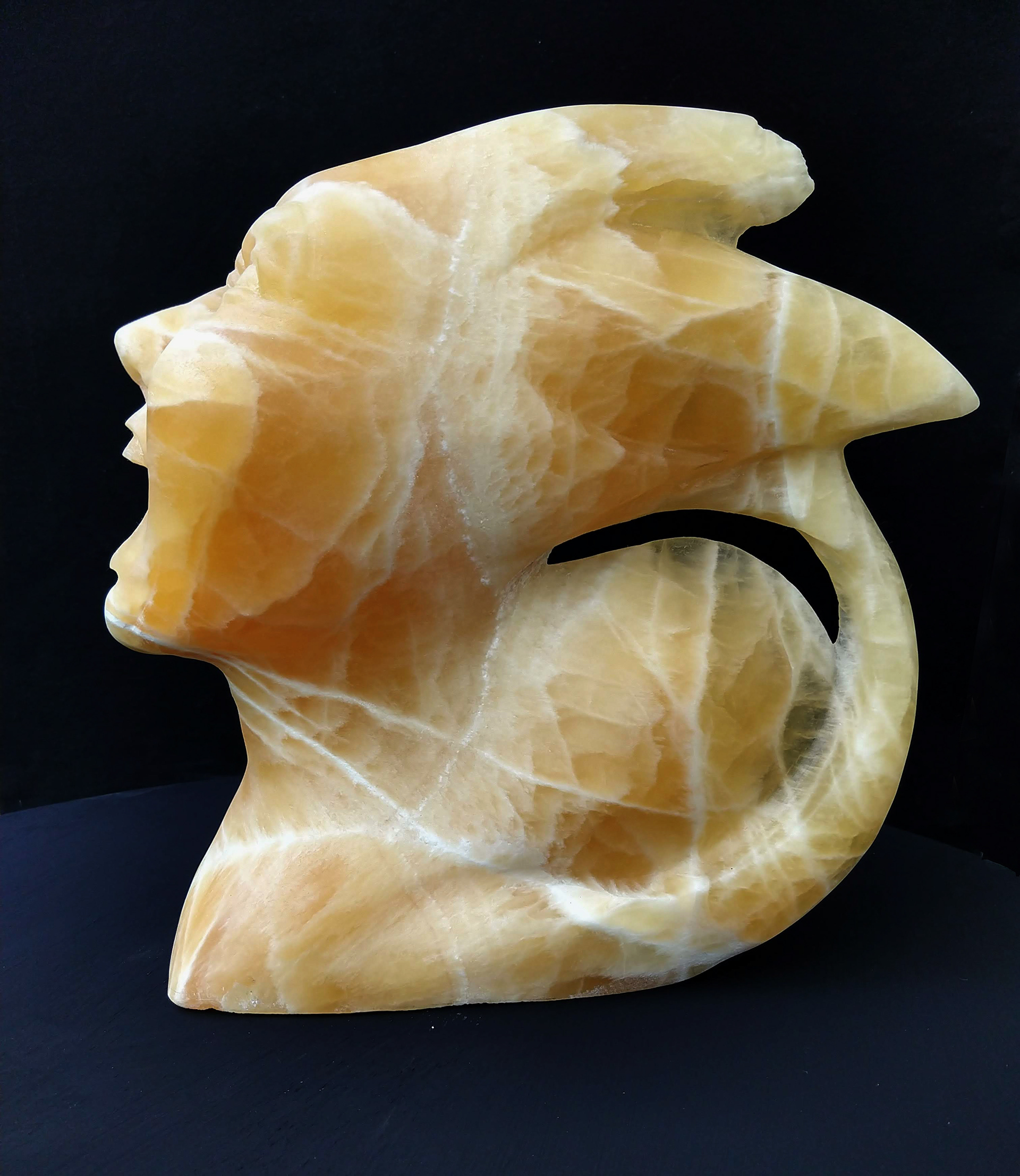 War Cry
aka The Spider Queen
honeycomb calcite.14" x 6" x 10"
Private Collection
Finished in July 2021
leather, paper, time. installation
A six-year documentation of decomposition
Concluded in June 2021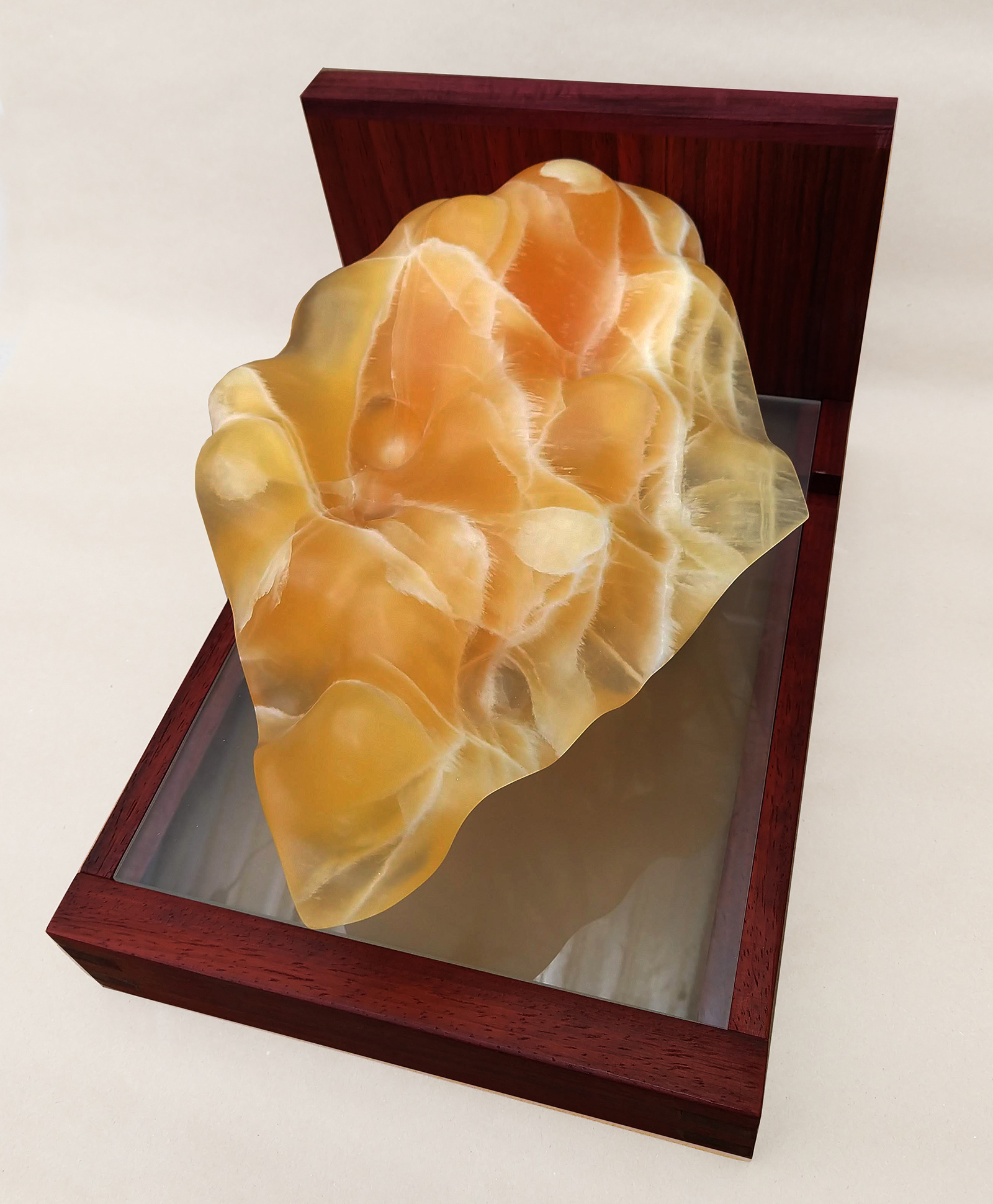 Dynamic Sound Wave of an Orgasm
honeycomb calcite, padouk, glass, LEDs. 9"x12"x7"
Private Collection
Created for the Seattle Erotic Art Festival's Touch Gallery 2020.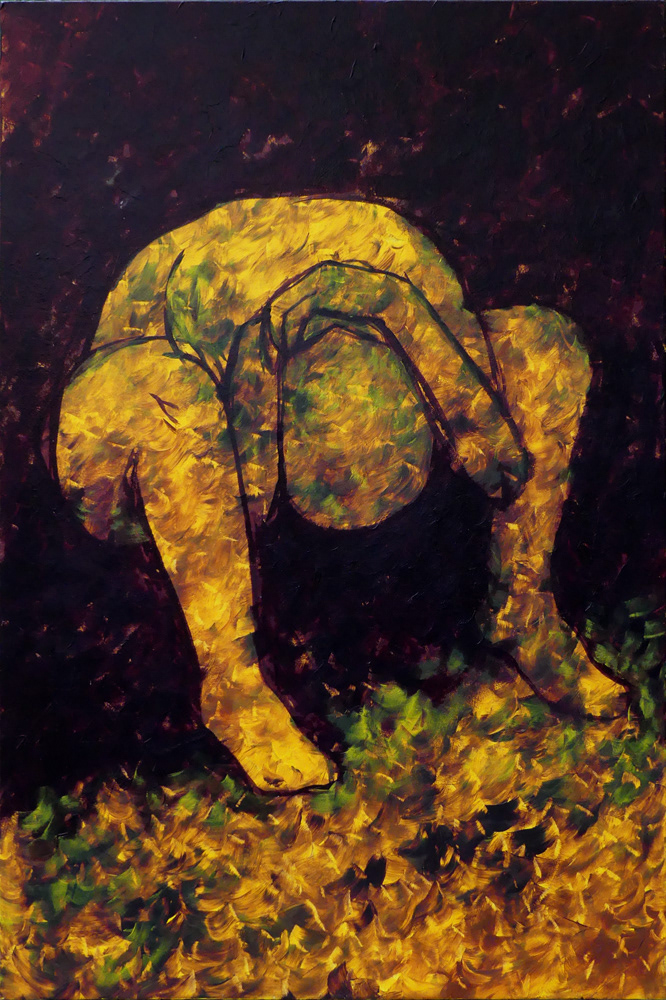 Basically Everyone Right Now
acrylic on custom-made wooden panel. 48" x 32"
Part of the Fire Liken Celestial Set painted in May and June 2020